SROC19 Preparations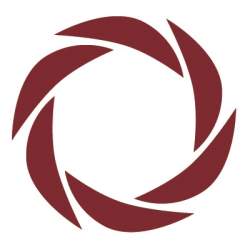 The SROC Committee have been busy pulling together the arrangements for the Student Records Officer's Conference 2019, which as you know will be hosted by Cranfield University from Wednesday 24 to Friday 26 April. Be sure to put the dates in your diary for the sector's most eagerly-anticipated get-together!
We have some great speakers lined up (including David Kernohan of Wonkhe, Smita Jamdar of Shakespeare Martineau, and Richard Puttock of OfS) and are working hard on putting together a high-quality package of varied and enriching breakout sessions. We have managed to secure a fantastic location for the conference dinner this year at Woburn Abbey, with the traditional first-night quiz night hosted by Cranfield University's Students' Union. Look out for further announcements, as bookings will open shortly and you will be able to see the full programme of events then. We're working hard to make sure there's plenty for everyone.
You will know of course that we deliver a great conference at a very modest cost, offering a range of attendance packages to open up the possibility of attending to as many as we can. Each year we closely scrutinise all spending, and the full conference fee (with hotel accommodation) is set as low as we can manage. The final budget is still to be agreed, but it's looking as though the full delegate rate for SROC19 will be in the region of £440, which is slightly higher than we would like. However, if you compare this with other conference fees in the sector, it is still at the lower end of the scale and offers a wide variety of development and networking opportunities.
We hope you will agree that SROC continues to be great value for money, with focused, relevant content and a vibrant community. We look forward to seeing you at the Conference, but until then, why not catch up with the work of that community – engage with our 'Week in the Life' Twitter takeovers from staff across the sector, read our collection of blog posts on topics of relevance, or hear about the Data Futures day event we held in November. We don't just bring people together for a three-day conference! With very best wishes for the New Year,
All of us on the SROC Committee