SACRAO 2019 Baton Rouge, Louisiana - Mark Jones reflects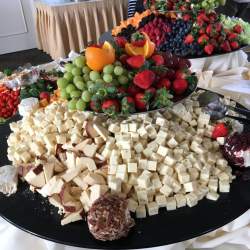 Of all the weekends that three exhausted representatives of UK higher education could have picked to fly through the world's busiest airport, Atlanta's Hartsfield-Jackson, the weekend the Superbowl was being held in that city was possibly not the best of choices.
But let's back up. We should start at the beginning.
Each year, SROC makes available two bursaries to those who have attended the previous year's Conference. The aim is to allow attendance at our international equivalent conferences, in this case the Southern Association of College Registrars and Admissions Officers ('SACRAO') to learn from people who have a very different perspective and infrastructure to our own. And so earlier in February your correspondent - as the SROC Steering Committee liaison - accompanied Sharon Horan of the University of Wolverhampton, and Drew Jones of the University of Winchester, through the delights of US Immigration and into the Deep South of the USA.
This year's SACRAO conference was held in Baton Rouge, Louisiana – like us, the conference is rotated amongst members. Unlike us, their venues seem to come with ready access to a truly, truly epic amount of cheese.
Like SROC, the conference is spread over a number of days, featuring plenaries, breakout sessions, networking opportunities, and the ability to interact with commercial interests. I think it's fair to say we all made use of those opportunities to their fullest. Our international colleagues have a less centralised, top-down system, but some very familiar problems: widening participation, student funding issues, curriculum management…. the list goes on. The sessions you attend are your choice, and your choice alone, and you'll get to hear more about what the three of us learnt from Sharon and Drew in April, in the traditional post-visit presentation back to SROC. I know I speak for all three of us when I say that we all came away with a lot of food for thought.
I was honoured to be asked to present to the SACRAO community on the UK HE system, which it turns out is quite hard to squeeze into a fifty-minute presentation. I am happy to confirm that we're considered to have courses that represent excellent value for money by US fee standards, well developed data capabilities, and our graduation photography arrangements are top-notch! Brexit, however, proved quite hard to make sense of… for both sides of the Atlantic.
The lovely people on the SACRAO organising committees made us feel tremendously welcome, and amongst friends. Southern hospitality was absolutely alive and well in Louisiana, from the televised Superbowl on the first evening (many Americans tried, and failed, to explain the rules to us), to the people who came up to us between sessions to ask about our roles. The conference dinner in the Louisiana State Museum, hosted by an excellent local organising committee, topped-off a visit where everybody wanted to make us feel at home. The lure of the dance floor for those working with student systems is, it seems, international.
Applications for our bursaries to attend 2020's SACRAO conference will open later this year, to those who have attended 2019's Cranfield conference. SACRAO's President for 2019/20, Cié Gee, is returning our visit and will be seeing how we do things in the UK. Next year's SACRAO will be held in Alexandria, Virginia, and will represent another excellent opportunity for two SROC attendees to learn from a different perspective. It's hard to over-emphasise the personal value you can get from an experience like this; and in a time when budgets for professional development are being squeezed ever-tighter, these bursaries are excellent ways to develop your knowledge and gain a different perspective without having to dip into local funds. If you needed another excuse to book your SROC place, why not consider the fact that next year, it could lead to it being you in Virginia? I promise you, I have yet to find a downside to SACRAO other than the airport experience.
Mark Jones, Cardiff University, SROC Steering Committee.​