Presenting effectively online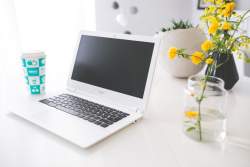 Presenting effectively online
Boxing is like ballet, except the dancers want to knock each other out. So, in that regard, presenting online is just like presenting face to face, with a few notable exceptions that this blog will make sure you're prepared for.
Classic presenting skills that still apply
Introduce yourself – a little bit of background to make you relatable, as well as justification that you are the expert in your field… which you are, or you wouldn't be doing this presentation… so relax.
Keep it simple (or as simple as it can be) – you don't want your audience to go away more confused than before they arrived. Focus on a maximum of three points that you want to address and the audience to take away.
Tell a compelling story in a compelling way – what situation do we currently find ourselves in? What happens if we don't change? What changes should be made? What happens if the audience follows your advice? What does success look like? Summary. Call to action.
Use slides to supplement your presentation when needed - don't let them be the focal point; all eyes should be on you.
Wear the right clothes - whatever makes you more confident and comfortable. There's no hard and fast rule, but remember, people will probably make a snap decision on your expertise based on your appearance.
Know your material – you need to be able to know your presentation inside out, back to front and blindfolded – do run throughs with a friend or colleague to make sure you're ready to nail it!
Tips specific to online presenting
IT issues can make or break the experience, so be prepared:
Lighting – a ring light is ideal as it will project directly onto you without shadows
Webcam – if possible get a webcam and tripod that allows you to show your head, shoulders and hand gestures; don't rely on your laptop cam – nobody wants to see up your nose.
Download the software that you'll be presenting on in advance and double/triple check that it works with your presentation – do a couple of run throughs with a friend or colleague.
Prepare your space – make sure there is no distracting background noise, put your phone on silent, ask the family not to interrupt you, turn off computer notifications that may pop up during screen sharing. Mark where your webcam is going and where you should stand or sit.
Get help with the slide deck – if possible have a friend or colleague share the slide deck and manage transitions – make sure they know when to move to the next slide (you should agree the cues during your practise sessions).
Technologies
There have been a lot of online activity this year using tools like Zoom and Microsoft Teams. We have compiled a few helpful tips that anyone may find useful working from home. These tools have been regularly updated and most have options to replicate face to face activities online. Check out Microsoft's James Skay's "9 tips for having the best online meeting experience with Microsoft Teams":
https://techcommunity.microsoft.com/t5/microsoft-teams-blog/9-tips-for-having-the-best-online-meeting-experience-with/ba-p/1218884
For Zoom users Lea Pica has a similar post: "10 Secret Zoom Tips for Masterful and Stress-Free Online Presenting":
https://leapica.com/blog-zoom-tips-online-presenting/
Matt Wade at Jump365 provides some advice on "The right way to present a PowerPoint file during a Microsoft Teams meeting" :
https://www.jumpto365.com/blog/the-right-way-to-present-a-powerpoint-file-during-a-microsoft-teams-meeting
Finally, Allen O'Neill from Microsoft gave an in-depth session at the Public Speaking Virtual Conference - Virtual Presentations and Recording, a crash course in online presenting, covering devices, tools, and technique! (Presentation begins at about 35 seconds.)
https://www.youtube.com/watch?v=zhDa0OfI6Is
CALL FOR BREAKOUT SESSIONS
The SROC community comes from across the HE sector, and we rely on you to bring and share your experience, knowledge and best practice expertise each year. With all this in mind, we would like to invite you to submit an expression of interest to present a breakout session online at the conference.
This year's suggestions for sessions include: Covid-19 lessons learned, learner & success stories, analytics, data quality, assessment, systems implementation, regulations, degree awarding power and process, PGR administration, and 'Where are you now?'
Some feedback from the last conference includes:
"An excellent session. Well presented, engaging topic and exercises to get conversation flowing"
"Very interesting and relevant content, something many other institutions can aspire to!"
"Really relevant to my role as a Registry officer and some interesting ideas to take back."
"Interesting how a problem was turned on its head and approached from a different angle."
"Really good to hear experts in a field freely discuss issues and express opinions"
If you would like to present please complete the following form, by FRIDAY 15 JANUARY 2021
https://forms.gle/NC6oZQRCZL98jH1cA
If you have any queries about submitting a proposal, please contact Andrew Crossland or Siân Stronach at sroccommittee@gmail.com.
Andrew & Siân, January 2021
On behalf of the SROC Steering Committee (with thanks to Scott!)
SROCfest21 will be held online from Monday 22nd - Thursday 25th March 2021. More details on the programme will follow later in the year, but as in previous years we hope to present a full and engrossing schedule of events over the four days of the conference, taking advantage of the online medium where we can.