Post SROC 2019 Reflections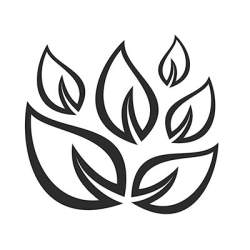 ​Post SROC reflections
A few weeks have passed since SROC 2019 so time to reflect on the experience. I think we can all agree it was a great conference so a big thank you to the committee for organising and Cranfield University for hosting.
This was the second SROC I have attended and I wasn't disappointed; the conference was interesting, stimulating, lively, challenging, thought provoking and left me with lots to think about and ideas I would like to implement in my own role.
The HE landscape is rapidly changing so it wasn't surprising that sessions led to lively discussions and debates on many of the challenges facing HE providers. SROC gave an opportunity to explore these issues and share the pain. Topics that are concerning people are going to create lots of challenges in the months and years to come; Data Futures, the Office for Students, the Augar Review, Brexit, increased competition, the marketization of HE, the list seems endless. There is a lot that is happening that is going to have a big impact on us all, this was a chance for people to air their views, ask how others are tackling the big challenges, see how each of us are preparing and, perhaps, taking comfort in the fact that we are all in the same boat regardless of who we are. It does feel like HE is under attack and our final plenary speaker challenged us all by asking what can WE do about it.
It wasn't all contentious and big issues, SROC is also about sharing our own experiences. I attended a number of sessions led by colleagues from Universities talking about their approaches to various aspects of what we all do in our day to day jobs, topics ranged from managing student on-boarding (helping students with the transition from applicant to student), alternative and independent providers and creating a data community. These sessions provided opportunities to learn from the experiences of other institutions and exchange good practice. I also came away with ideas to implement into my own working practices or use to influence wider university processes. For me, the conference provided the chance to make connections with those in the same or similar roles at other Universities. In other words, great networking opportunities.
But please note, it isn't all work! No SROC is complete without the conference dinner, and we were lucky enough to spend a memorable evening in the sculpture gallery at Woburn Abbey.
Can't wait for SROC 2020, hope my manager is reading this!
Barbara Cook
Student Data Management Senior Administrator
University of Cumbria