Post-HESA Hangover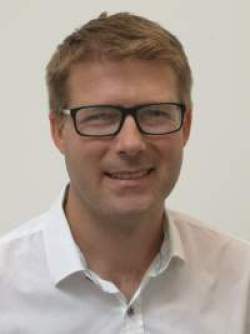 The fact that I am writing this blog about the 'Post-HESA hangover' after Christmas, and more importantly after HESES, says a lot about how a HESA Student Record compiler feels in November and December. Previously, I have likened it to rising out of a fog of HESA data to see clearly what is going on in the real world, if only for a short period of time. By the time it gets to post-HESES, my mind is fully mangled and I spend at least a few days struggling to get to grips with what my actual job is.
For the non-HESA people out there working in Higher Education, I expect it will be hard to understand how significant of an event the HESA Student Record feels for those that put it together; after all, it's just a bit of student data, right? However, for many of us it is culmination of the whole years' work, placed neatly into one single file that is then scrutinised by external stakeholders to the nth degree. These data are precious to the compiler; these data should not be questioned for accuracy; these data have been pored over for hours, days, weeks, and months – what do you mean the Part Time, Undergraduate, Non-standard student average fte is outside of the expected range? Each year I have to remind myself, that whilst answering Minerva queries, HESA and the OfS are asking these questions because they are separate to the data, and do not always have the background knowledge as to why our data looks like it does.
So, here are my top tips for surviving the Post-HESA period:
Do not go back and look at the data in any more detail than you need to (if at all!). Top level stats are ok, but the first record you look at in any depth will be one that you find a very minor mistake with; this will send you into a spin of uncertainty.
Continue to ignore colleagues and listen to headphones at work – remember you have had no actual social interaction for months, ease yourself back into those.
Have some low-level, 'easy' data requests lined up in your inbox to be getting on with. This is very important during the final throes of the return too when you're spending what seems like days waiting for Minerva replies, whilst all you Twitter friends humble-brag about how their waiting to see the VC for sign-off.
For the first week at least, pretend that HESES isn't "just around the corner".
Move immediately onto next year's HESA return – all those lovely new schema and business errors will ease that palpitating fear of the unknown.
Despite the 'hangover', I continue to throw myself at the HESA Student Record wholeheartedly, enjoying the compiling, cleansing, and improving the underlying data and associated processes. There is one final HESA Student Record to complete in its current form; we've already made a start – running the relevant processes, picking through the data and making necessary changes, trying to improve the way in which we compile these data to alleviate pressure in the Autumn term. Next year, we'll be dealing with Data Futures and all the challenges it brings. One of the big changes will be (hopefully) flattening out the workload throughout the year in more manageable chunks. Or will we be living in a data swamp?
Steve French
Student Data Manager at the University of Cumbria