Paul Clark Data Futures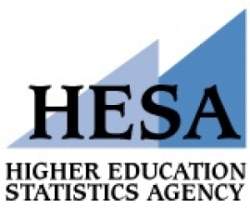 PAUL CLARK EMAIL 10 March 2016.
Dear colleague
As I'm sure you are aware, HESA's recent Data Futures consultation sought the views of the sector on our vision for a modernised and more efficient approach to HE data. We are aiming to create a data infrastructure that will deliver more relevant, reliable and timely information about HE, and to do this in more efficient ways that reduce the burden on providers.
One of the clear messages that came back from the responses to the consultation is the importance of ongoing communications about the programme. With that in mind, I want to make you aware of some of the work that has been going on at HESA over the last couple of months to take the Data Futures agenda forward.
Further planning
In January we published a summary of the sector response to the consultation, which indicated positive support for the Data Futures vision, and since then we have been incorporating the consultation feedback into a further phase of preparatory work.
This phase has involved more detailed planning and scoping, involving the exploration of potential options for:
As part of our commitment to developing Data Futures in partnership with the sector, we have been testing some emerging models and ideas with a limited number of stakeholders, including three HE providers (The Open University, the University of Birmingham, the Royal Academy of Dance) and data collectors (HEFCE, NCTL, GMC). The HE providers were selected from those who responded to our Data Futures consultation on the basis of size and type of organisation, to ensure we captured views from a range of perspectives.
High level 'to be' data collection, dissemination and governance processes

Best-fit conceptual technical and application architecture

Most practical delivery approach and timescales
Next steps
As a result of what we have learned through this phase of planning and concept testing, we have decided to make a change to the Data Futures timetable. We are still aiming to carry out an initial pilot in 2017/18 as per the original plans, but the full roll out of the new system across the sector will now take place in 2019/20. This will allow more time for co-design of solutions, sector engagement and testing, more extensive piloting through 2018/19, and more engagement with software suppliers – both commercial and in-house.
The next phase of Data Futures work will focus on the appointment of a prime contractor. We are seeking to procure the services of an organisation with relevant expertise in order to increase the resources available to make Data Futures a reality. More information about this procurement process is available on our website.
We have also identified that there is a need to take the output from the HEDIIP Data Language Project and work with HESA's customers and stakeholders to agree the content of HESA's new model Student collection. The Data Language project presents a major opportunity to update the way that student data is defined, as part of the wider agenda to standardise and rationalise data collections and to improve data governance and capabilities across the HE sector. More generally, we are currently developing plans for absorbing the relevant strands of HEDIIP's work into the Data Futures programme, in anticipation of HEDIIP closing on 31 July this year.
Ongoing engagement
Engagement with the sector will be central to our approach to the programme design and implementation for Data Futures. We are looking at ways to make the development of Data Futures a collaborative process and for ways to ensure our concepts are subject to real world testing in the sector, both with providers and collectors of data.
I look forward to updating you on the progress of the programme in the coming months. In the meantime, I would welcome any questions or comments.
Regards,
Paul
Paul Clark
Chief Executive
Higher Education Statistics Agency (HESA)
95 Promenade, Cheltenham, Gloucestershire GL50 1HZ
01242 211124 www.hesa.ac