Alternative Providers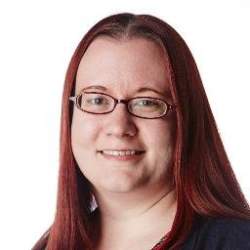 The Higher Education Sector is large, with over 160 institutions catering to the needs of over 2.3 million students every year. It's also a vibrant community of academics, researchers, and professional services staff that contribute to the public debate of how we as a country should be educating our people. However, there is a small but significant part of the sector that is often overlooked, but where there is a lot of flexibility, creativity and innovation going on. I refer of course, to the Private Higher Education Providers (also known as Alternative or Independent Providers).
Statistics on Private HEPs can be hard to obtain, as there is no official record of all of them. In 2011-12 there were estimated to be about 670 providers, with approximately 160,000 students in all – an average of just over 200 students each. In 2017 it was estimated that there were about 970, though many of those from 2011-12 were no longer in operation suggesting a high rate of churn in the market. Records are better for the 98 institutions that have course designation i.e. are able to enrol students with publicly funded loans. In 2017, these 98 providers had 71,050 students enrolled. 8% more than in the previous academic year.
The subjects offered by these institutions vary, but most will specialise in one or two areas. CGHE research in 2017 found that more than 50% of Private HEPs offer courses in Business and Management, but with creative arts & design being the top subject choice amongst students aged 20 and under. About 50% of institutions are less than 20 years old, but there are some very old ones in the mix – the London Institute of Banking and Finance was founded in 1879.
Degree awarding powers and the titles "University" and "University College" are legally protected. There are only a handful private universities in the UK currently, but in 2012 the criteria for the granting of university status changed to allow smaller institutions to qualify. The Government's hope is that the growth of the private sector in HE will create more agile institutions, and offer more flexible provision to different types of students. There have been some concerns in the media about the quality of provision, student completions and the misuse of public funds, but many private institutions are working hard to turn this perception around. In year 3 of the TEF there were 6 private institutions that achieved a Gold award, and more will be in the running for year 4 as they catch up to the data requirements.
Since the publication of the new Degree Awarding Powers process by the QAA and OfS, there will probably be a number of private providers starting this process in the next few years. HESA's Data Futures project will also change the landscape – previously the AP student return was separate from the main student return for public Universities, but Data Futures will bring these two data sets together, possibly highlighting some interesting comparisons. This is an exciting area of the sector, and one to watch if you are interested in how institutions can be agile and innovative.
Martha Horler, Data and Compliance Manager at Futureworks
Data accessed from : Private Higher Education Providers in the UK: Mapping the Terrain Stephen Hunt: UCL IOE and Vikki Boliver: University of Durham and the HESA site.